President
Mark Hodges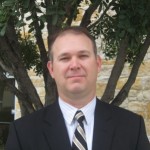 Mark Hodges, AIA is an Architect working in the San Antonio Area for over 20 years, primarily devoting his talents for projects that are Educational, Medical, Civic and Religious types. He has been part of programming, budgeting, master-planning and designing sites and buildings for several clients in his career as well as working with several Contractors during the construction process to assist in the completion of projects. He is a native of the San Antonio area and was raised in the vicinity of Castroville/LaCoste where he attended and graduated from Medina Valley ISD. An avid lover of sports, he played Football, Baseball and Basketball growing up as well as participating in FFA and 4H and showing livestock animals at Livestock Shows. Highlighting his accomplishments as a youth were participating and playing varsity sports in Football and Baseball and receiving all-district and SA area awards. Also serving as District and Area Officer in FFA. After initially exploring careers in Agriculture, which was a large part of his upbringing and family heritage, he found the pathway to Architecture where he combined his artistic talents with the desire to plan and build things. He studied Architecture at Texas A&M University in College Station where he combined his passion for sports and rooting on his beloved Aggies with the benefits of a prominent Architectural program full of talented professors and great design and construction industry resources. He received his degree in 1995 and returned to the San Antonio area. He currently works as a Design Architect and Project Manager with SK and A Architects in Helotes, Texas.
Mark is married to Jennifer Hodges. Together, they have three children and live in the Bulverde Oaks area of San Antonio. He has been affiliated with public education throughout his entire life. His parents are both retired schoolteachers. His dad, a former Ag. Science teacher and FFA sponsor, at the High School level at Medina Valley ISD and Hondo ISD and Mother a former Kindergarten teacher with Medina Valley ISD. Wife Jennifer is an Educator also, currently teaching 3rd grade at San Antonio Christian Schools with her career beginning in public education. Her career began working in the Schertz-Cibolo-Universal City ISD. He also comes from a family of Somerset ISD Alumni, which include his Grandmother, Grandfather, Mother, and Father.
His interests include playing and coaching sports and outdoor activities including hunting and anything else that can take him to the serenity of the rural environment. He loves watching and being involved in his three children's sports and activities, particularly swimming, baseball and softball. He has been involved with serving in Ministries and at his Church, teaching and leading Bible studies and with the needs of his Children's school.
His professional affiliations include the American Institute of Architects (AIA): San Antonio Chapter, and with the Council of Educational Facility Planners International (CEFPI): Southwest Texas Chapter. He has served as the President of the San Antonio Area Chrysalis Board, under the "Walk to Emmaus" umbrella. Chairman of the Stewardship Committee at Coker UMC and being members of both the Building Committee and Growth Planning Vision Board. Volunteer Leader Coker UMC Youth Group. San Antonio Christian Schools Facilities and Master-planning Committee. Member of the Greeting/Usher Committee at CrossBridge Community Church.
Licensed Architect, State of Texas No. 20283
American Institute of Architects (AIA) – No. 30208874
Vice Chair & VP of Development
Steve Zajchowski
Steve currently serves as the Community Business Development Manager for Barnes & Noble Booksellers. In his current role he is responsible for establishing strong Community Business partnerships with the communities that Barnes & Noble serves. Prior to his position at Barnes & Noble, Steve was a District Human Resources Manager for AlliedBarton Security Services in San Antonio.
He is also the Founder and Managing Partner of San Antonio HR Collaborative, which provides HR and Organizational Development Consulting services to Non Profit organizations and Boards. He holds a Bachelors of Psychology Degree with a concentration in Industrial Organizational Psychology from Western New England University in Springfield Massachusetts.
Steve served as an Adjunct Professor of Psychology for Springfield College (also in Massachusetts) where he taught Graduate classes in Training and Organizational Development and Consulting Skills. He is a certified Mediator in Conflict Resolution, and is a candidate for the SPHR Certification exam in 2018.
Prior to relocating to San Antonio, Steve lived in Massachusetts and Connecticut where he served on the Board of Directors and Executive Committees for the Lutz Children's Museum and Greater Western Massachusetts Area Headstart. He currently serves on the Student Boundary Advisory Committee for Northside ISD and also the Business Advisory Committee for the San Antonio Non Profit Council. He is also an active volunteer for the San Antonio Public Library Foundations San Antonio Book Festival.
When Steve is not busy contributing his talents and knowledge to various community Boards and Organizations, he enjoys spending time with his daughter Madison, playing Golf whenever possible, and Cooking.
VP of Programs

VP of Marketing/Events

VP of Finance
Roy Brown
Roy Brown has been a member of the Somerset Community since 1970.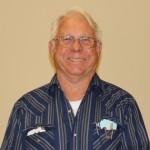 Roy is married to Jane Bielefeld Brown, has 2 boys and four grandchildren. Roy currently lives in downtown Somerset. Roy has served the community as an active member of the Somerset United Methodist Church, as a member of the Somerset Volunteer Fire Department, the Somerset ISD School Board, the Somerset City Council, and the Bexar County Emergency Service District 5. Roy was an Engineering Technician, Telephone System Coordinator/Manager, Supervisor of PC Desktop Computers, and Supervisor of Communications Project Management for City Public Service before retiring after 31 years. Roy is currently active in the Somerset United Methodist Church and the Somerset Education Foundation. Has a small farm/ranch with a few cattle to take care of.
Secretary/Superintendent
Dr. Saul Hinojosa

Married to Elsa and has 2 sons (David-16) and (Nicholas-10)
Education
Graduated from Freer High School in 1987
BS- Southwest Texas State University 1992
MS- Texas A&M Kingsville-2002
Doctorate of Education – 2015 from the University of Texas-Austin
Received Superintendent certification from UTSA in 2007
Employment
22 years of experience in Education.
Has worked in Somerset ISD for the last 10 years 4 years as a Junior High Principal and 6 years as superintendent of Schools.
Highlights
Represented Region 20 as Principal of the Year
Served on Region 20 Executive Committee in At-large position for 3A Schools
Was featured in San Antonio Express News for going district-wide with Teacher Advancement Program
Somerset ISD will be starting an Early College High School in 2014
Helped Somerset ISD pass successful Bond and TRE which was used to build a new Junior High in 2010
Helped bring in STEM into the district with the purchase of 2 labs which were featured in local media.
Organizations
Member of TASA
Member of TASSP
Member of Somerset Lions Club
Member of Knights of Columbus at Our Lady of Guadalupe Catholic Church
Executive Director/Member
Susie Hernandez
Laura Sue "Susie" Hernandez was born in Dallas Texas; grew up and graduated from Van High School in Van Texas, but has resided in Somerset since 1983. She is currently employed as Community Relations
Specialist at Somerset ISD, since January 7, 2013. She is also a Board Member and serves as Executive Director to the Somerset ISD Education Foundation. Prior to her employment at the school district, she worked at Texas Community Bank, formerly Somerset National Bank for 22 ½ years from June 18, 1990 until December 11, 2012. She held many positions at the bank during those 22 ½ years; starting in 1990 as a teller and ending her career in banking as Vice President and Branch Manager for the Somerset, TX branch. Throughout her years in Somerset, Susie has volunteered for various organizations and civic groups and has served on the Education Foundation Board since 2009.
Trustee/Member
Dr. Omar Pachecano
Dr. Omar H. Pachecano is a Distinguished Alumnus of Dallas Baptist


University and former President of the Baptist University of the Americas. A native of
San Antonio, he is married to Toni Huriega, both graduates of Sidney Lanier High School and the parents of four children. He has served and been an officer of, various Southern Baptist Denomination Mission Boards and currently is a trustee and President of the Somerset Independent School District Board. Dr. Pachecano is a principal in PORTICO RESIDENTIAL, LLC, a Real Estate Development firm specializing in the restoration of 1890′s houses.
Member
Brad Balderrama
Bradley S. Balderrama, a native Texan grew up in Austin, Texas and

received his BBA from Concordia University with Honors. He attended St. Mary's University School of Law in San Antonio, and became a Prosecutor for the Bexar County District Attorney's Office. While there he tried numerous felony and misdemeanor cases to jury verdicts in the Criminal Trial Division, the White Collar Crime Division and the DWI Task Force. In 2009, he joined the law firm of Linebarger Goggan Blair & Sampson, LLP where he currently practices.
Member
Frank Pruski
Member
John Hayes
John Hayes has a BBA in Finance from Texas Tech University/University of Texas at the Permian Basin. He is currently President of Activa Resources, a Managing Partner of One Savannah Ridge Development, L.P., and President of Strata Investments, Inc., all of which are located in San Antonio, Texas. Hayes brings more than 28 years' experience in business investment, finance and operations within the energy and real estate sectors. His diverse and unique skill sets include senior management in three public companies. His experience provides an excellent background for corporate governance, finance, operations, compliance and accountability. He is a dedicated volunteer and contributing citizen in the community. He is a former Senior Vice President of Aminex USA, Inc. and Vice President, Operations Manager, Land Manager, and Landman at Caspen Oil PLC.
Member
Leslie Hawes
Member
Rev. Janna Hawes
Member
Ramiro Nava
Member
Michelle Villanueva
Member
Tammy Hernandez
Tammy Hernandez was born in Fort Rucker, Alabama; moved to Somerset in 1969. She has been employed with
Somerset ISD since November 6, 2000. Her current position with Somerset ISD is the Assistant to the Associate Superintendent of Instructional Services. She is happily married to Larry Hernandez, has three children (Lauren, Erin and Tyler) and all are graduates of Somerset High School. Tammy and her husband have been very involved with several school and community organizations for many years with their children. Somerset Youth Livestock Organization (SYLO), Somerset FFA Booster Club, Somerset Athletic Booster Club, Somerset Little League, and Somerset Girls Pony League are just a few groups she has volunteered for throughout the years. Recently, Tammy joined the Somerset Education Foundation as a board member to support Somerset ISD students and staff.
Member
John Rothe
John E. Rothe is the Vice-President of Engineering Services for the Engineering and Surveying firm of CDS Muery in San Antonio, where he has devoted his time to project engineering and project management for over 20 years. He has over thirty years' experience working on municipal and public improvement projects, including ten years with the Texas Department of Transportation (TxDOT) and twenty year with CDS Muery. Mr. Rothe has extensive experience on public and private sector projects including school site developments, City, County, and State roadways/highways, stormwater drainage, street resurfacing and reconstruction, utility rehabilitations, subdivision platting, and regulatory permitting at all levels of government. He has performed design and construction management for renovations and additions at many area school districts, including Somerset ISD.
John has been married to his wife, Kim, for almost 31 years. They have 5 children and 4 grandchildren with one on the way. He is a graduate of D'Hanis High School and Texas A&M University. His wife and daughters are also Aggie graduates, with his son scheduled to receive his diploma from Texas A&M in December 2017.
John is uniquely familiar with school district needs and operation procedures since serving as a School Board member of D'Hanis ISD for 12 years (1996 to 2008). He is an avid sports fan and loves to hunt, fish, and spend time with his grandchildren. Education and service has always been important to him and his family. Serving on the Somerset Education Foundation Board provides him the opportunity to give back to students and help in their learning experience.
EDUCATION & CREDENTIALS
D'Hanis High School, 1982
B.S.C.E., Texas A&M University, 1986
Licensed Professional Engineer (PE), State of Texas No. 73075
Certified Flood Plain Manager (CFM), Texas #2174-11N
Friends of the Board
Anna Montney
Antonio G. Prado
Bill Torans
Connie Rodriguez
Dan Hayter
Diane Garcia
Ed Richter
Edith Casias
Evelyn Smith
Father Alex Pereida
Frank Garcia
Gabriel Hernandez
Janie Cadena
Jimmy Perez
Kriesti Bunch
Larry Hernandez
Linda Cavazos
Margie Willems
Michael Montney
Paul Cuellar
Penny Borkert
Raul Villasenor
Ramiro Nava
Richard Bocanegra
Robert Casias
Robert Villafranca
Robin Cloberdants
Sandra Rosales
Shirleen Zacharias
Shirley Canon
Staci Weaver
Sylvia Barrow
Tony Saucedo
Toni Jackson
Virginia Weikle