President
Mark Hodges 
Mark Hodges is an architect and associate with O'Neill Conrad Oppelt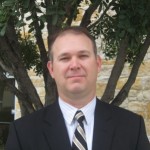 Architects Inc (OCO Architects).  He graduated from Texas A&M University in College Station, Texas.  He has worked as an architect for over eighteen years.  He comes from a family of ISD Alumni, which include his Grandmother, Grandfather, Mother, and Father.  His affiliations include the American Institute of Architects (AIA): San Antonio Chapter, and the Council of Educational Facility Planners International (CEFPI): Southwest Texas Chapter.
VP of Programs

VP of Marketing/Events
 
VP of Finance
Roy Brown 
Roy Brown has been a member of the Somerset Community since 1970.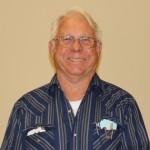 Roy is married to Jane Bielefeld Brown, has 2 boys and three grandchildren. Roy currently lives in downtown Somerset. Roy has served the community as an active member of the Somerset United Methodist Church, as a member of the Somerset Volunteer Fire Department, the Somerset ISD School Board, the Somerset City Council, and the Bexar County Emergency Service District 5. Roy was an Engineering Technician, Telephone System Coordinator/Manager, Supervisor of PC Desktop Computers, and Supervisor of Communications Project Management for City Public Service before retiring after 31 years. Roy is currently active in the Somerset United Methodist Church and the Somerset Education Foundation. Has a small farm/ranch with a few cattle to take care of.
Secretary/Superintendent
Dr. Saul Hinojosa  

Married to Elsa and has 2 sons (David-16) and (Nicholas-10)
Education
Graduated from Freer High School in 1987
BS- Southwest Texas State University 1992
MS- Texas A&M Kingsville-2002
Doctorate of Education – 2015 from the University of Texas-Austin
Received Superintendent certification from UTSA in 2007
Employment
22 years of experience in Education.
Has worked in Somerset ISD for the last 10 years 4 years as a Junior High Principal and 6 years as superintendent of Schools.
Highlights
Represented Region 20 as Principal of the Year
Served on Region 20 Executive Committee in At-large position for 3A Schools
Was featured in San Antonio Express News for going district-wide with Teacher Advancement Program
Somerset ISD will be starting an Early College High School in 2014
Helped Somerset ISD pass successful Bond and TRE which was used to build a new Junior High in 2010
Helped bring in STEM into the district with the purchase of 2 labs which were featured in local media.
Organizations
Member of TASA
Member of TASSP
Member of Somerset Lions Club
Member of Knights of Columbus at Our Lady of Guadalupe Catholic Church
Executive Director/Member
Susie Hernandez  
Laura Sue "Susie" Hernandez was born in Dallas Texas; grew up and graduated from Van High School in Van Texas, but has resided in Somerset since 1983.  She is currently employed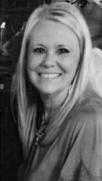 as Community Relations Specialist at Somerset ISD, since January 7, 2013.  She is also a Board Member and serves as Executive Director to the Somerset ISD Education Foundation.  Prior to her employment at the school district, she worked at Texas Community Bank, formerly Somerset National Bank for 22 ½ years from June 18, 1990 until December 11, 2012.  She held many positions at the bank during those 22 ½ years; starting in 1990 as a teller and ending her career in banking as Vice President and Branch Manager for the Somerset, TX branch.  Throughout her years in Somerset, Susie has volunteered for various organizations and civic groups and has served on the Education Foundation Board since 2009.
Trustee/Member
Dr. Omar Pachecano
Dr. Omar H. Pachecano is a Distinguished Alumnus of Dallas Baptist


University and former President of the Baptist University of the Americas. A native of
San Antonio, he is married to Toni Huriega, both graduates of Sidney Lanier High School and the parents of four children. He has served and been an officer of, various Southern Baptist Denomination Mission Boards and currently is a trustee and President of the Somerset Independent School District Board. Dr. Pachecano is a principal in PORTICO RESIDENTIAL, LLC, a Real Estate Development firm specializing in the restoration of 1890′s houses.
Member
Robert Casias
EXECUTIVE SUMMARY

Seasoned, accomplishment-driven leader with proven success in the private, public, military, and non-profit sectors; adept in swiftly mastering complex needs and requirements of diverse operations, programs, projects, and initiatives to deliver measurable and lasting contributions.
— AREAS OF EXPERTISE —
Strategic Planning & Development • Concept Through Execution • Community & Public Relations
Complex Negotiations • International / Global Operations & Initiatives • Humanitarian Outreach & Aid
Team Building & Leadership • Training & Education Programs • Community Development & Engagement
— ACHIEVEMENT HIGHLIGHTS —
Admitted to Masters Leadership Program (MLP) of Greater San Antonio, Class XIII, to develop expertise in community service through board participation and volunteerism.
Elected President of Somerset ISD Education Foundation in 2011, a non-profit organization providing $300K+ in funds via school grants, teacher study grants, and student scholarships since 2008.
Selected as Delegate for Republican Party of Texas at 2010 and 2012 Republican State Convention and at 2012 Republican National Convention.
Ran for Texas House of Representatives, District 118, as Independent Texas Conservative, in 2012.
Service-oriented with dual, highly decorated career histories as dedicated military and federal civilian leader within the Army National Guard and US Postal Service.
Globally-focused and multi-culturally sensitive, with background of traveling to and working within 24 countries on 4 continents.
CAREER SUMMARY
SOMERSET ISD EDUCATION FOUNDATION Somerset, Texas
President Emeritus 2011 to Present
Elected President of non-profit focused on development of Somerset Independent School District (ISD).
 Contributed to the foundation through major donation during Big Give San Antonio event.
 SEF has donated over $300K to SISD and cultivated new partnership with Toyota.
CASIAS BRANGUS Somerset, Texas
Cattle Rancher 2003 to Present
Certified Beef Cattle Producer, raising herd of registered Black Brangus and farming crops of Coastal / Super Sweet Sudan hay for private use and sale. Direct water / land resource utilization and stewardship.
 Participate in Texas & Southwestern Cattle Raisers Association and International Brangus Breeders Association.
 Volunteered at San Antonio Livestock Exposition & Rodeo since 2010, serving on Steer Committee and earning Volunteer of the Year Award from 2011 Steer Committee; named Lifetime Member in 2012.
US POSTAL SERVICE (USPS) Alice, Texas
Postmaster 1991 to 2006
Earned series of promotions, assuming role of Postmaster within busy Post Office serving community of 24K; supervised workforce of 40.
 Recognized as Top Station Manager in Category in 1989, earned 3 Superior Achievement Awards for Performance.
ARMY NATIONAL GUARD Worldwide Locations
Senior Operations Manager 1980 to 2009
Advanced through progressively responsible service tenure, retiring at the rank of Colonel.
 In latest assignment, served for 3 years as Chief of Exercises and Training Division within US Army South at Fort Sam Houston, supporting operations in Central America, South America, and the Caribbean.
─ Planned and directed the most complex and largest scale exercises in the western hemisphere in alignment with Combined Joint Chiefs of Staff mandates—including peacekeeping, humanitarian aid, and joint foreign military training exercises.
─ Partnered extensively with US Department of State officials and US Ambassadors in Haiti, Trinidad & Tobago, Suriname, Guatemala, and the Philippines.
 Selected career honors, decorations, and awards include Meritorious Service Medal, Joint Service Commendation Medal, Army Commendation Medal, Presidential Unit Citation, Army Achievement Medal, NATO Medal, UN Medal, and Order of Saint Maurice Medal, as well as numerous campaign, service, combat action, and civic action medals for deployments, including Vietnam, Bosnia, and Haiti.
 Held Top Secret security clearance.
Additional service as Fire Team Leader in the US Marine Corps (USMC), 9th Marine Regiment, 3rd Marine Division; received The Presidential Unit Citation from President Richard Nixon for Operation Dewey Canyon. Separated at rank of Lance Corporal.
EDUCATION AND CREDENTIALS
Bachelor of Science in Sociology
EXCELSIOR COLLEGE – New York, New York
— LANGUAGES —
Proficient in Spanish
— PROFESSIONAL DEVELOPMENT —
Masters Leadership Program (MLP) of Greater San Antonio, Class XIII, 2016
US Army Command & Staff General College | Combined Armed Services Staff School
— AFFILIATIONS —
Texas & Southwestern Cattle Raisers Association | International Brangus Breeders Association
Scottish Rite Research Society | The Philalethes Society
Veterans of Foreign Wars – Lifetime Member | American Legion – Lifetime Member
Disabled American Veterans – Lifetime Member | Third Marine Division Association – Lifetime Member
1st Battalion, 9th Marine Network – Lifetime Member | 141st Infantry Association – Lifetime Member
National Infantry Museum Association | NRA | Republican Party of Texas – Volunteer
Member
Brad Balderrama   
Bradley S. Balderrama, a native Texan grew up in Austin, Texas and

received his BBA from Concordia University with Honors. He attended St. Mary's University School of Law in San Antonio, and became a Prosecutor for the Bexar County District Attorney's Office. While there he tried numerous felony and misdemeanor cases to jury verdicts in the Criminal Trial Division, the White Collar Crime Division and the DWI Task Force. In 2009, he joined the law firm of Linebarger Goggan Blair & Sampson, LLP where he currently practices.
Member
Frank Pruski  
Member
John Hayes  
John Hayes has a BBA in Finance from Texas Tech University/University of Texas at the Permian Basin.  He is currently President of Activa Resources, a Managing Partner of One Savannah Ridge Development, L.P., and President of Strata Investments, Inc., all of which are located in San Antonio, Texas.  Hayes brings more than 28 years' experience in business investment, finance and operations within the energy and real estate sectors. His diverse and unique skill sets include senior management in three public companies. His experience provides an excellent background for corporate governance, finance, operations, compliance and accountability. He is a dedicated volunteer and contributing citizen in the community.  He is a former Senior Vice President of Aminex USA, Inc. and Vice President, Operations Manager, Land Manager, and Landman at Caspen Oil PLC.
Member
Frank Garcia  
Frank Garcia graduated from the San Antonio Police Academy, and worked for the San Antonio Police Department for 32 years, retiring as a sergeant in 2002.  He has also studied at San Antonio College.  He volunteered for military service in the United States Marine Corps and began his military career at Marine Corp Recruit Depot in San Diego, California. Upon completion of marine boot camp he was assigned to Camp Pendleton, California to complete the Field Radio Operator course. After completing the Radio Operator course he was assigned for duty in Vietnam. He served with Marine Air Group 16 and 2nd Battalion 7th Marines in the Republic of South Vietnam. Captain Garcia also served in the United States Army and United States Air Force as reservist.   He is also affiliated with the American Legion, Veterans of Foreign Wars, San Antonio Fire and Police Pension Association, San Antonio Police Officer Association, and the Hispanic Police Officer Organization.
Member
Leslie Hawes
Member
Rev. Janna Hawes
Member
Ramiro Nava
Friends of the Board
Anna Montney
Antonio G. Prado
Bill Torans 
Connie Rodriguez
Christi Courson 
Diane Garcia 
Ed Richter
Edith Casias 
Evelyn Smith
Father Alex Pereida
Gabriel Hernandez
Gerry Duran
Janie Cadena
Jimmy Perez
Kriesti Bunch 
Larry Hernandez
Linda Cavazos 
Margie Willems 
Michael Montney
Michelle Villanueva
Paul Cuellar 
Penny Borkert 
Ramiro Nava 
Richard Bocanegra
Robert Villafranca 
Robin Cloberdants 
Sandra Rosales
Shirleen Zacharias 
Shirley Canon 
Staci Weaver
Sylvia Barrow
Tammy Hernandez
Tony Saucedo
Toni Jackson
Virginia Duran
Virginia Weikle